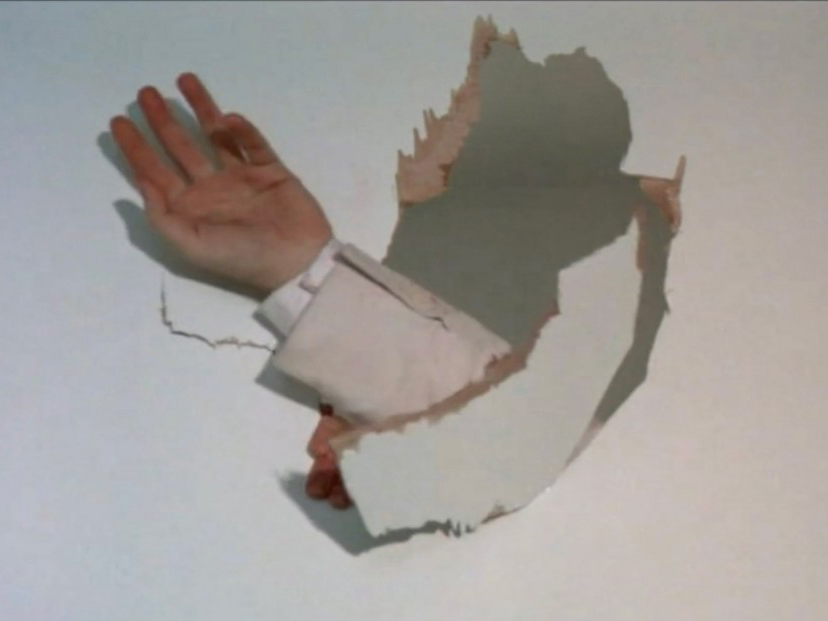 'I don't see the outside world. I try to think of it through the films that I see day and night.'
When a break-up left Frank Beauvais with no sense of self, the French director found himself using films to feed and contradict his melancholy, reconstituting his character through images created by others. Compiling fleeting excerpts from more than 400 films Beauvais watched over just four months, overlaid with an often visceral commentary, Just Don't Think I'll Scream is at once a personal diary, a reflection on the world and a treaty on the history of cinema.
There isn't a single original shot in Just Don't Think I'll Scream – and yet Beauvais becomes the certified author of each one, repositioning and reinventing them in a frantic and deeply personal act of reappropriation.
Book tickets
07:00 pm
Thu, 24 Dec 2020
Cinema 3
Free, booking required.
The film is only available to audiences in the UK. Please do not book if outside the UK, as you will not be able to access the film.
Just Don't Think I'll Scream is available to stream for seven days from 24 December, 7pm