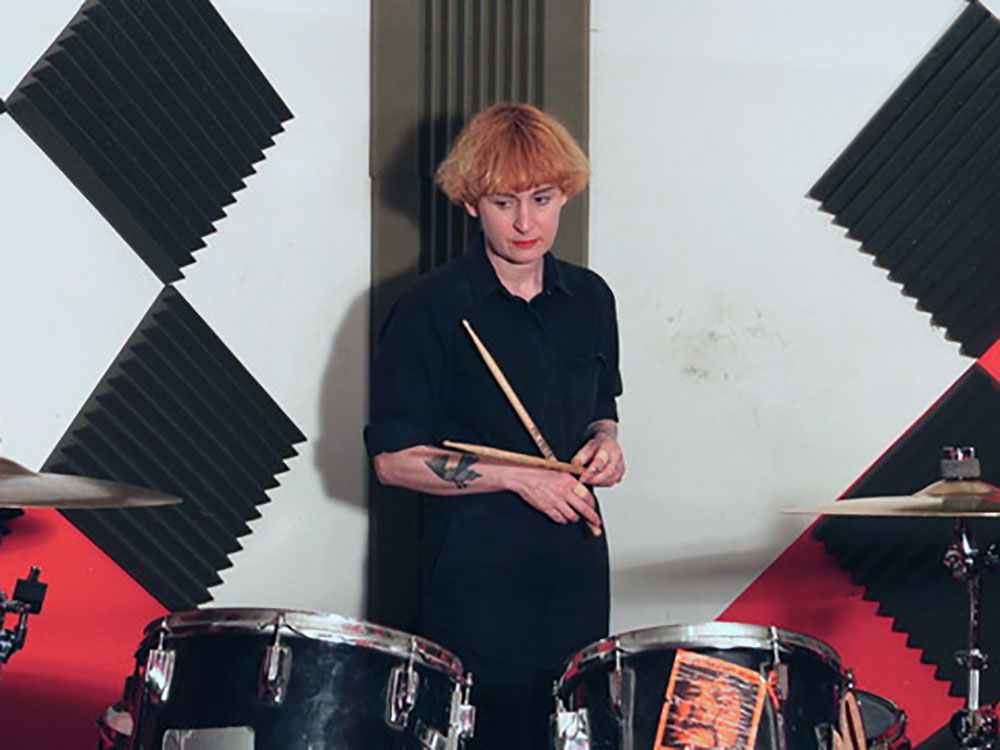 A work-in-progress screening of Why is Sop Sick?, a film produced through an ongoing collaboration between filmmaker Vanda Playford and artist and musician Sop.
Why is Sop Sick? presents two parallel experiences of reality, each providing insights into the question posed by the film's title. The first tells a narrative of Sop's illness, an autoimmune condition, as it unfolds relative to their life events, artistic practice and encounters with medical professionals. The second focuses on shamanic journeys undertaken by Playford, seeking answers from the spirit world as to the source of Sop's illness. Drumming – a central part of Sop's musical practice and integral to the shamanic journey – interlaces both realities and engages a third holistic space of unquantifiable experience.
Why is Sop Sick? is commissioned and supported by Unlimited, celebrating the work of disabled artists, with funding from Spirit of 2012.
03:00 pm
Sat, 26 Oct 2019
Cinema 2
Free, booking required.
This is a relaxed event. This means that if you tic, shout or move about, you're more than welcome. ICA Cinema 2 is accessible via ramp, with space for two wheelchairs. Please let us know at the time of booking if you require a space, as we may need to adjust the seats in advance. There are wheelchair accessible toilet facilities. Assistance dogs are welcome in all spaces.
For any other access-related information, please
visit the access page
or contact us at
access@ica.art
or on 020 7930 0493 (Mon–Fri, 10am–6pm).