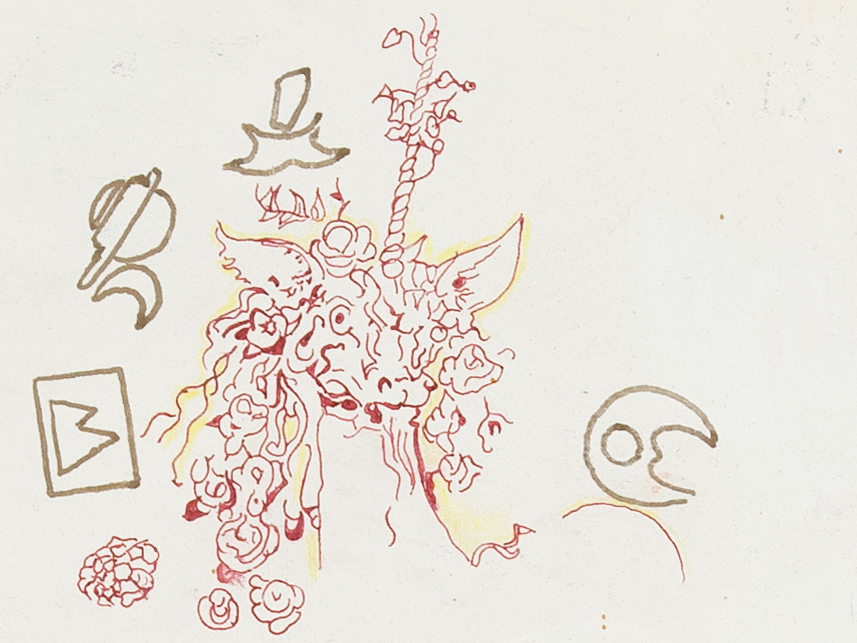 'As an American … one only came to New Dystopia City to become an artist. That only there was it a way of life.'
Science fiction writer and cultural critic Mark von Schlegell gives a talk spanning the work of Julie Becker and its generational confluence, based in his approach to speculative and escapist fiction – 'a place outside normal, outside the real.'

In 2001, von Schlegell published Julie Becker: Sparkle Girl, his first ever feature article in Los Angeles' Artext. He wrote, 'Since Duchamp, we've grown accustomed to an art that "discovers" the normal is paranormal. In Becker's work, we find a corollary that threatens to overwhelm the entire equation: the paranormal is normal.' Moving from New York to Los Angeles at the turn of the new millennium, von Schlegell turned from art and theory to science fiction writing, just before he met and profiled Becker. The singular cultural histories, conspiracy theories and psycho-geographies of LA that are knitted into Becker's installations and drawings, also provided a stimulus for von Schlegell's prose: '"Los Angeles," like all city-worlds, is a function of certain particular common desires and fears. I would list apocalypse, freedom from history, glamour, trash, environmental masochism, futurism, sin, tacos and incredible gardens…' His poetic, speculative fiction disrupts singular viewpoints and linear narratives, investigating the limits of time, memory, perception and control.