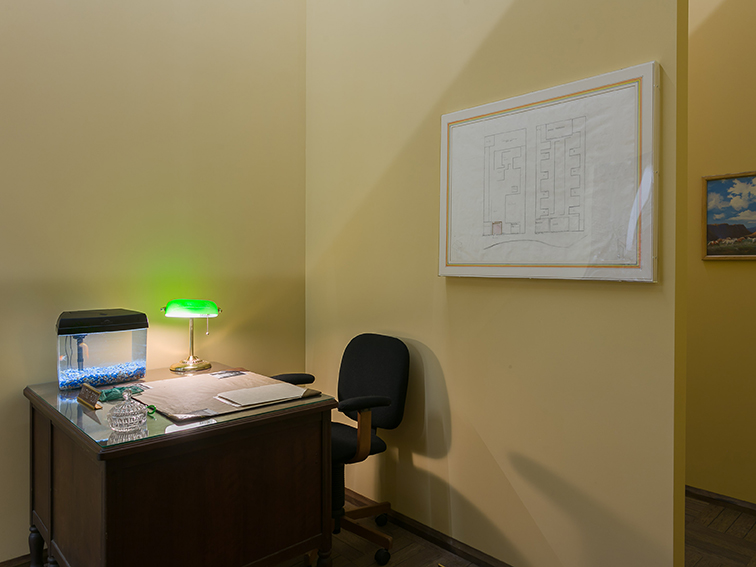 ICA Chief Curator Richard Birkett gives an exclusive Red Members tour of the exhibition I must create a Master Piece to pay the Rent, the first survey devoted to the work of the late Julie Becker (1972 – 2016).

Embedded in the psychological, cinematic and material geographies of Los Angeles, Becker produced a legendary, yet underrepresented body of installations, sculpture, drawings, photographs and video. These works speak to the language and mythology of the late 20th century American Dream turned nightmare, drawing from sources as diverse as Stephen King's The Shining, Disney's fantasy The Gnome-Mobile, Kay Thompson's children's books Eloise and suburban stoner myths espousing the karmic convergence between The Wizard of Oz and Pink Floyd's The Dark Side of the Moon.

This tour is part of the ICA Red Members programme, which provides Red Members with more in-depth insights into the ICA programmes through exclusive exhibition tours, artists' and curators' talks and other special Red Members' events.