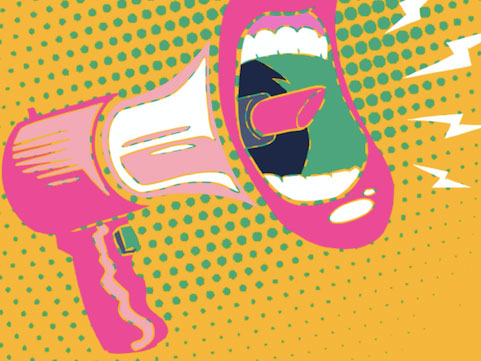 Author and activist Sarah Schulman leads a panel addressing the future direction of coalition politics and how marginalised queer communities can use such politics to challenge authoritarianism.
Faced with the rampant commercialisation of the LGBTQIA+ community and its various cultures in London, there is a critical need to tackle the increase of cultural gentrification in this historically diverse city. Building on concepts explored in her book The Gentrification of the Mind, Schulman leads discussions on how London-based individuals and organisations can use coalition politics to tackle increasing gentrification and commercialisation. The panellists consider how international networks of solidarity and activism can be broader than a border, transcending state-centric politics and establishing a coalition of resistance within oppressed communities worldwide.
Schulman is joined by artist and writer Travis Alabanza, performance artist and party promoter Lewis G. Burton, East End Sisters Uncut member Aviah Sarah Day, and co-founders of the Centre for Transnational Development and Collaboration (CTDC), Dr Nour Abu-Assab and Dr Nof Nasser Eddin, all of whom play an integral role in maintaining London's queer social and political architecture.
Which Way Forward? is curated by queer writer and independent activist Erkan Affan and introduced by activist and writer Dan Glass. This is presented in partnership with London Artists Projects and Queer Tours of London as part of the four-day London event
Sarah Schulman: Four Days of Coalition Politics and Queer Liberty
(1 – 4 May).
Should you feel unable to attend this event for financial reasons or if there is anything we can do to make it easier for you to attend, please get in touch by emailing
access@ica.art
or calling 020 7930 3647.