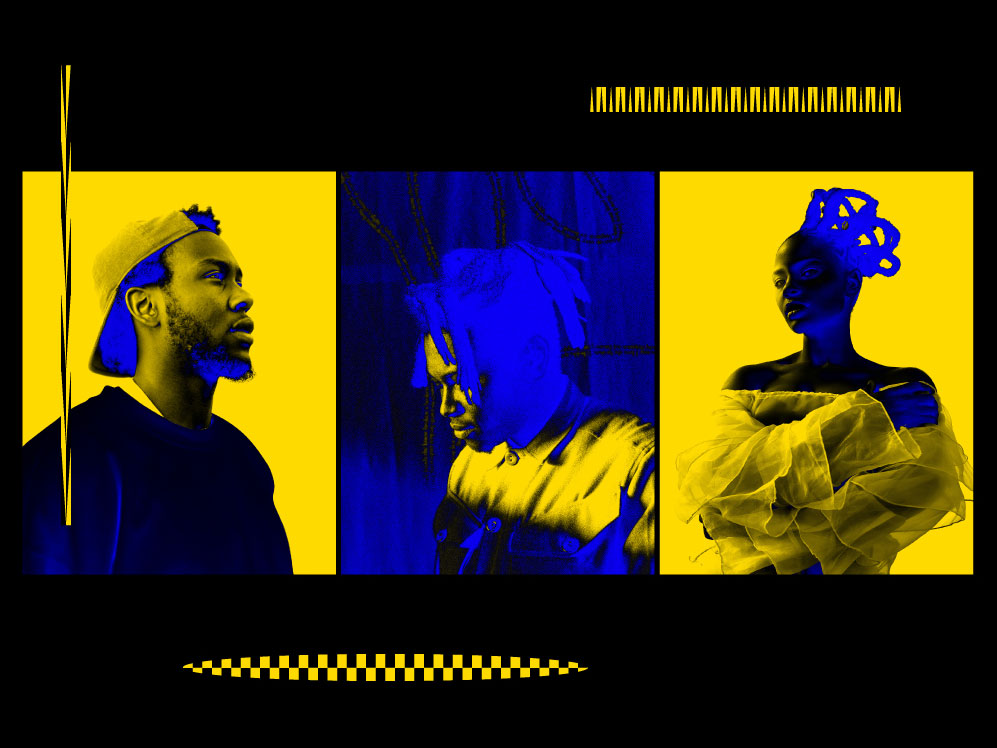 A night of conversation and performance with poet and former Young People's Laureate for London Caleb Femi and singer and Noisettes vocalist and bassist Shingai, curated by Julianknxx.
In conversation with Julianknxx, the artists explore questions of self-making – from the challenges of communicating one's narrative as an artist to navigating African pasts and British futures. These conversations are interspersed with poetry readings and musical performances.
The evening draws from poet and creative director Julianknxx's buzzing network of musicians, fashion designers and other creatives to place Black British artists in conversation with each other. Against a looming post-Brexit Britain, these conversations centre the contributions of African immigrants to London life. The event's intimate atmosphere, framed by the lived experience of the artists, stimulates aesthetic but also personal and even spiritual conversations. Creating a moment for reflection on significant creative practices, Julianknxx and friends is a live archiving of Black British history.