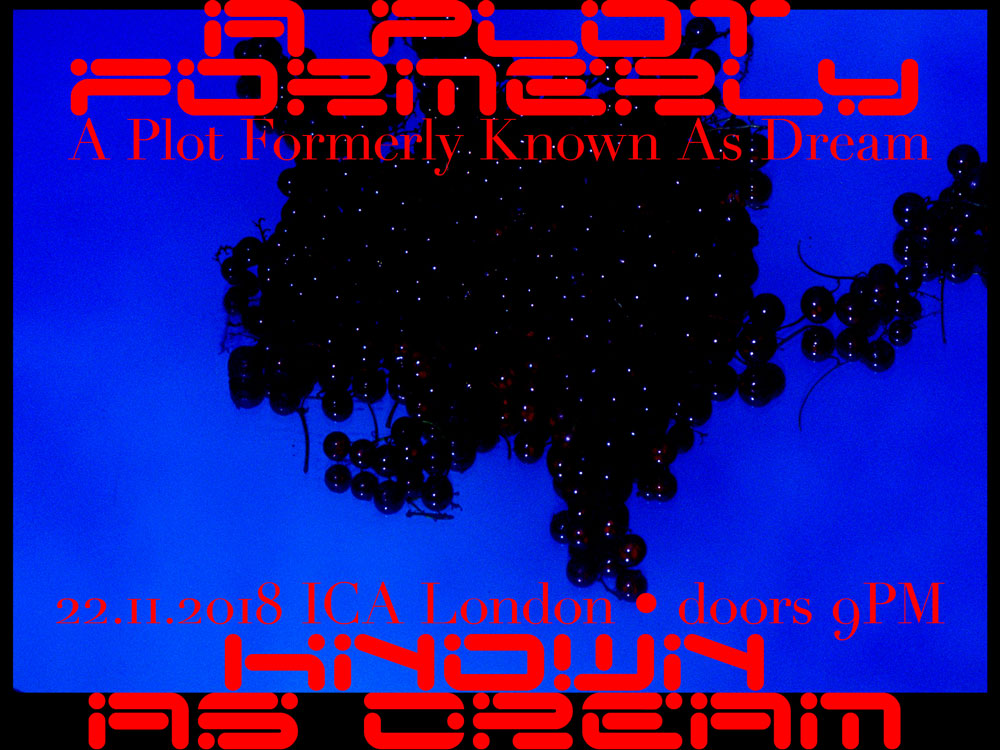 Programmed in conjunction with
Metahaven: VERSION HISTORY
, Metahaven and the ICA present a night of live performance and DJ sets by electronic musicians and producers Bonaventure, Kuedo, Safa, M.E.S.H. and Nkisi.
A Plot Formerly Known as Dream celebrates the work of three musicians who have collaborated with Metahaven, and two whom Metahaven greatly admire. These artists' layered compositions fuse complex influences and forms of sonic collage to conjure moods, identities and rhythms that are at once cinematic, expressive and interrogative of lived realities.
For A Plot Formerly Known as Dream, Metahaven have designed a limited-edition T-shirt available only at the ICA, for sale on the night.
09:00 pm
Thu, 22 Nov 2018
Theatre
£10 Full, £9 Concs. £8 Green Member, £7 Blue Member
All live music events are 18+ after 9pm unless otherwise stated