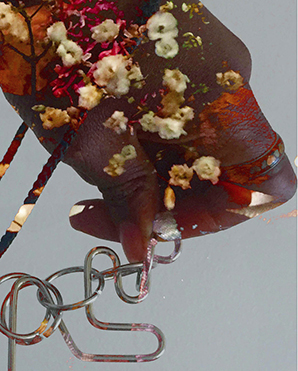 Oh angel

Of this twisted earths transparency

La de dede dee la dee dee dum

Into the forest

The sky is flickering

passion joy madness

Passion is the breaking up of rationality
My passion lies in such things as sex, more and more sex: the force power.

I can perceive rises up outside me.

Lie down
Come here
I am asking you, hoping you can hear beyond my unfamiliar form
A chant

A potent sound with no semantic value

I break myself against it. I am religious.
On the occasion of
I, I, I, I, I, I, I, Kathy Acker
, the ICA presents a new long-form poem by Brooklyn-based poet and artist Precious Okoyomon, performed by Okoyomon in collaboration with performance maker Lu Yim and artist and musician Yves B. Golden.