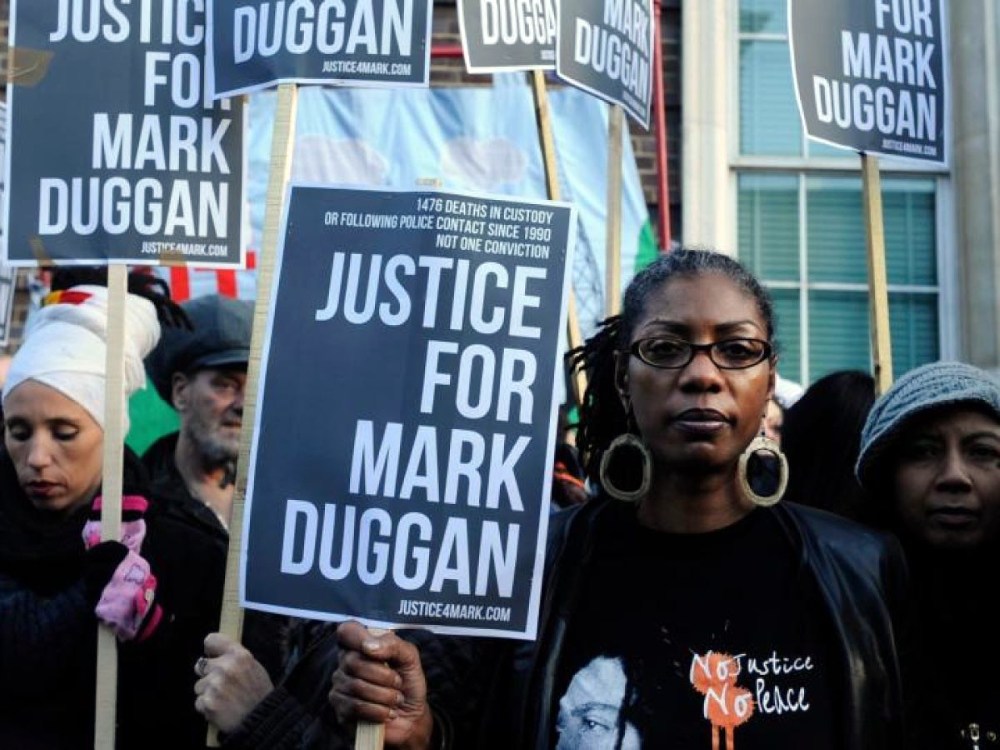 This weekend,
War Inna Babylon
brings you the individuals who fight daily for the human rights of the masses, truth and justice on behalf of their loved ones lost in unimaginable circumstances.
Holding the State to Account
The United Families & Friends Campaign (UFFC) and charity INQUEST co-present on family campaigns, followed by a screening of RIP Seni.
Race and State Accountability: The Role of Public Inquiries
Suresh Grover (The Monitoring Group) and Yvette Williams (Justice for Grenfell) present on race and state accountability.
When a person dies as a result of state interference, their family suffers a loss that fundamentally alters their intimate life and world. Since 1990, INQUEST has collated a list of 124 Black individuals who were killed in police custody across twenty different police constabularies in the UK (this is not an exhaustive list and INQUEST continues to update statistics across its research.) Whilst deaths in custody are experienced across all races, the likelihood of fatalities occurring is significantly higher for Black people when coming into contact with certain institutions, particularly the police.
Due to the lack of transparency and accountability from institutions that are responsible for these deaths – and, partly, owing to the sensitivity of the deaths, especially where racism plays a role – deaths in custody are often forgotten unless public unrest follows. Some high-profile cases, such as that of Mark Duggan in 2011, and George Floyd in 2020 (US), have led to widespread displays of public outrage which highlight the need for radical systemic change.
Beyond these high-profile moments, many families are left to challenge the machinery of the state in isolation, whilst still coping with loss and grief. Family campaigns for justice are a result of the necessity to apply consistent pressure to culpable institutions, for thorough and fair investigations and justice for their loved ones. Family campaigns differ from political justice campaigns as they are typically victim-centred and led by families who experience the mournful reverberations of deadly police violence in their daily lives.
Since 1990, only 10 charges of murder and manslaughter have been brought against individual police officers in the UK, with most officers being acquitted or the cases being collapsed. Many inquests into the deaths also return verdicts that are not in favour of families and the truth of brutal and unethical killings by the state. In June 2021, one officer, PC Benjamin Monk, was convicted of manslaughter and sentenced to eight years in the case of Dalian Atkinson.
This event includes a screening of the film RIP Seni. Overnight on 24th June 2020, graffiti reading 'RIP SENI' appeared on a public artwork outside Bethlem Royal Hospital, London. The spray-painted letters called attention to Seni Lewis, a 23-year-old Black man who died at the hands of police officers while in the care of the hospital in 2010. This film is a reaction to that graffiti, exploring mental health, public art, and injustice. RIP Seni features members of the Lewis Family and other members of UFFC.
RIP Seni was commissioned and developed by Bethlem Gallery with the Lewis Family, funded by Wellcome.
02:00 pm
Sun, 05 Sep 2021
Theatre
02:00 pm
Sat, 18 Sep 2021
Theatre
£10 Full, £7.50 Concessions, £5 Green/Blue Members
Red Members gain unlimited FREE access to all exhibitions, films, talks, concerts and performances.
Join today
for £20/month
The first installation of Forensic Architecture Reports, published by Cabinet Books and the ICA, details the investigation into the police shooting of Mark Duggan. This new volume is available to purchase
here
.
Red Members gain unlimited access to all exhibitions, films, talks, performances and Cinema 3.
Join today for £20/month.