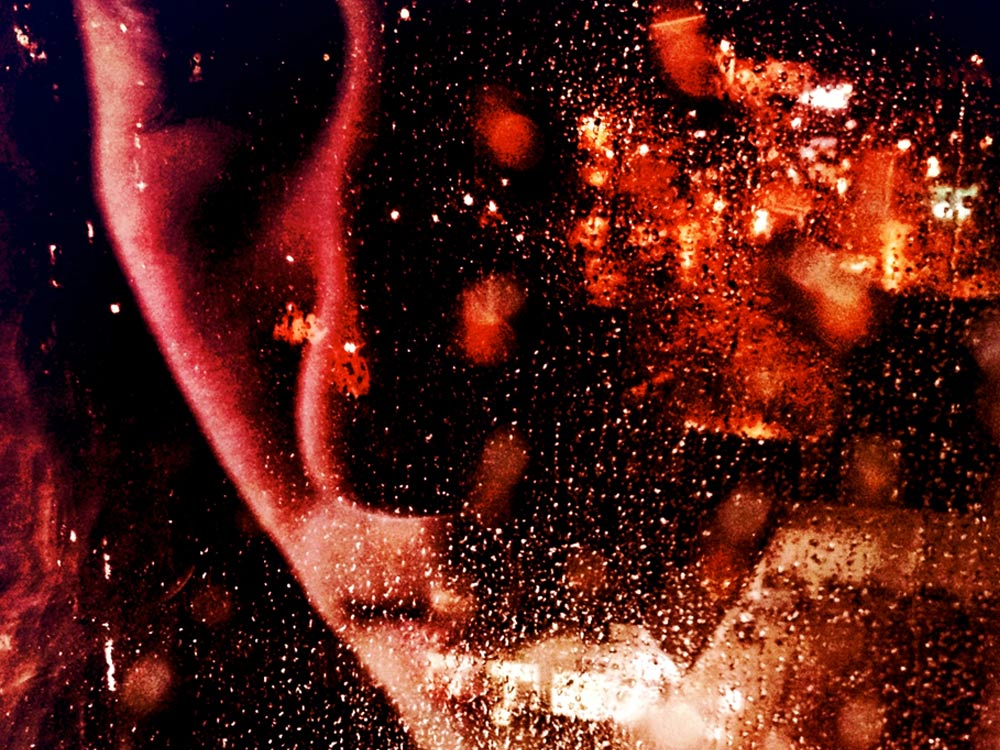 GPP Slidefest, an event founded in Dubai by Gulf Photo Plus, is an evening of inspiring photography presentations by artists around a central theme. Each photographer takes the stage for a few minutes to share their photography series, followed by a Q&A with the audience.
Since its inception over a decade ago, GPP has held over 30 Slidefest evenings in Cairo, Jeddah, Riyadh and Bahrain.

GPP and SAFAR Film Festival are teaming up to present the first ever Slidefest in the UK. Presented as a pre-festival event at the ICA, each artist will share work inspired by this year's festival theme, A Journey Through Space and Time.


Programme

Beyond Here Is Nothing by Laura El-Tantawy is a meditation on home. A place of belonging, a tranquil state of mind; a nostalgic memory or an imaginary destination – home is a perpetual possibility she is journeying to reach. Her personal experience growing up in contrasting cultures is the window to this intimate and emotive visual exploration of the unsettling feeling of rootlessness, the mental burden of loneliness and the constant search for belonging in unfamiliar places. Drifting between the physical and the whimsical, the series reveals itself through layers of images & words – a mirror of dispositions brought to life in a three dimensional book. A living object harmonising with time.
Survivors of The War on Terror by Ala Buisir is a product of comparison of both H-Block prisoners of 1976–1981 and recently released Guantanamo Bay prisoners. He conducted this research to show the inhumane criminalisation they endured. The interviews were based on their time in prison and in order to respect their confidentiality, their identities were not shown. Buisir has hidden their identities to eradicate stereotypes of which prisoner is which. This would furthermore highlight the similarities without the names. 'I had a personal push to undertake this project as I feel like what happens in the past still happens today and will forever happen,' said Buisir. 'I have presented this by the extreme similarities between the H-Block survivors that happened decades ago and the Guantanamo Bay survivors which were very recent.'
Shame Less by Lina Geoushy is a documentary investigation of the matrix surrounding violence against women in Egypt. It aims at untangling the various factors and settings connected to gender-based violence: workplaces, homes, religion, the justice system and the media, exposing the nuances of the worldviews and contexts that have culminated in the dismissal, normalisation or enactment of this violence.
Errant Doves by Samar Hazboun is a project exploring the emotional states of queer Palestinians, shunned by their families and unable to return home following the COVID–19 pandemic, the ongoing economic suffering and overcrowding in shelters as a result of the health crisis, exacerbated the already imminent threats of violence that Palestinians navigate on a daily basis. The series was produced in clandestine conditions, featuring the intimate stories of anonymous Palestinian youth retold by Hazboun.
Utilities by Dia Mrad seeks to excavate and document the multilayers of Beirut's economic collapse and employs an ethnographic lens to explore the material manifestations of the crisis across the city's urban fabric. The project unearths the material infrastructural apparatus that is emerging as a response to socioeconomic conditions. Solar panels, water tanks, private generators and prison-like façades of banks are all elementary fragments of this apparatus.
Sana Badri will be presenting work from her projects documenting London communities as well as a street studio series that she did as part of an alternative arts education with young people from the Church St community in North London.
07:00 pm
Wed, 21 Jun 2023
Studio
All films are ad-free and 18+ unless otherwise stated, and start with a 10 min. curated selection of trailers.
Red Members gain unlimited access to all exhibitions, films, talks, performances and Cinema 3.
Join today for £20/month.