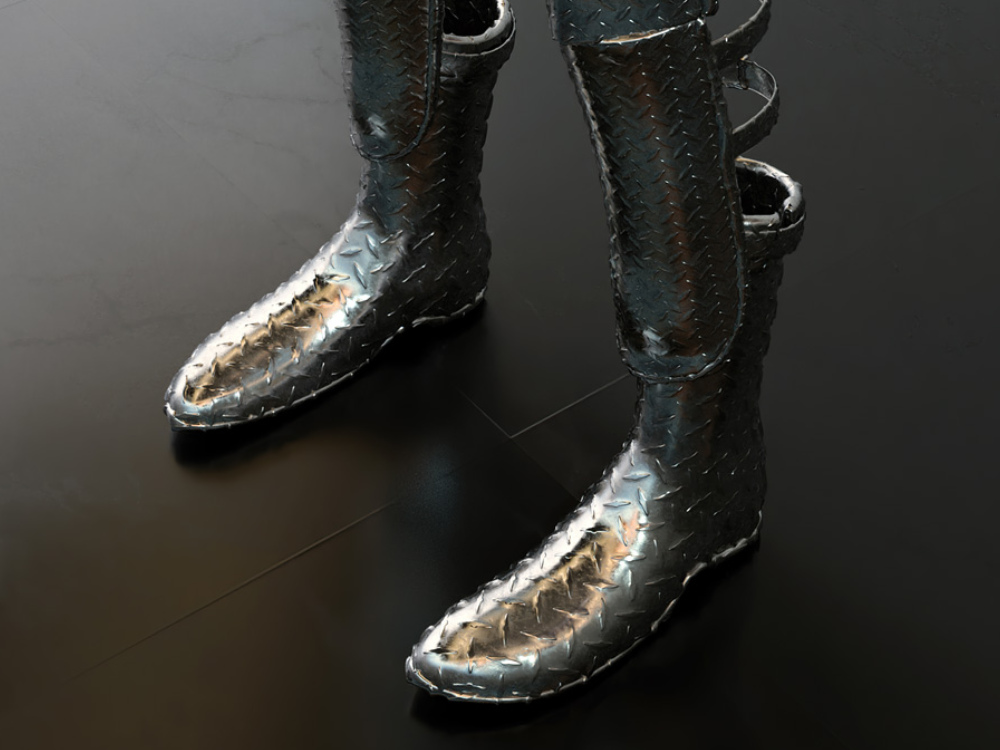 Alongside the release of debut album
Blind at The Age of Four
, GAUNT presents a live spatial audio show performed in complete darkness using the ICA's newly installed d&b Soundscape system.
The event's darkened setting reflects Jack Warne aka GAUNT's experience with a rare eye condition, Thiel-Behnke Corneal Dystrophy (TBCD). 'I'll wake up in the middle of the night, and if I open my eyes too quickly, I can rip the cells, they tear off, and I'll go blind,' he explains of the hereditary dystrophy he's experienced since he was a child. The condition led to a young GAUNT spending weeks at a time in bed, in complete darkness, and ultimately first connecting to music with his late father – a key figure throughout the album, who also suffered from TBCD.

Blind at The Age of Four is the first full-scale entry into the anachronistic world of GAUNT – a realm of music, technological experimentation and visual art, all bound together in his character's digitally rendered suit of armour. 'GAUNT is the empty vessel,' the producer and artist explains of his simultaneously modern and medieval avatar. 'The GAUNT character is the haunting of the music. It's a visual embodiment of the cathartic process I get out of music. That's why it's a suit of armour, because something needs to go into it; you put it on.'

The show will be mixed live by Loss_._Gain, a leading spatial audio company that has been pushing the boundaries in this space with artists such as Hannah Peel, Jarvis Cocker, Anna Meredith, Duval Timothy, Gruff Rhys, Gazelle Twin, Lump, Oliver Coates, Sigur Rós, John Foxx, Rival Consoles, Jonsi & Alex, Luke Abbott and Cosmo Sheldrake.

Presented by dollop.