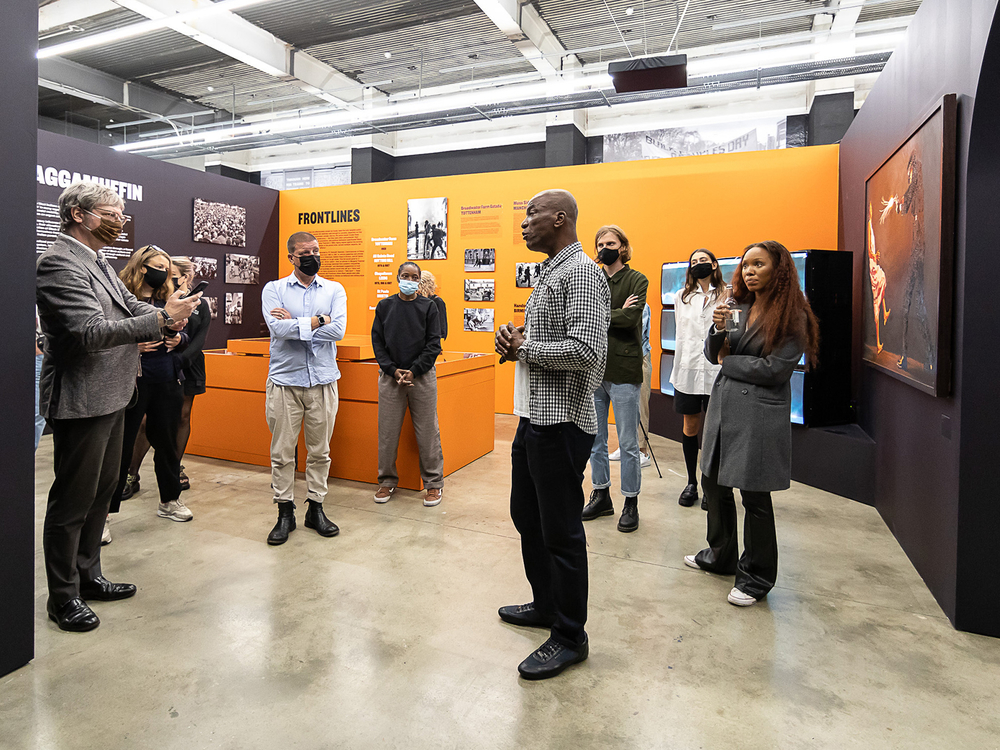 Exclusive to ICA Members, this curator-led guided tour of
War Inna Babylon: The Community's Struggle for Truths and Rights
will give members an in-depth overview of the exhibition with the opportunity for questions and discussion.
War Inna Babylon: The Community's Struggle for Truths and Rights examines the history of Black communities' resistance to institutional racism and UK policing. The landmark exhibition is curated by Stafford Scott, co-founder of Tottenham Rights, together with independent curators Kamara Scott and Rianna Jade Parker.
Private, curator-led tours are one of the many benefits enjoyed exclusively by ICA members.
Become a member today
and get unique access to everything we do.