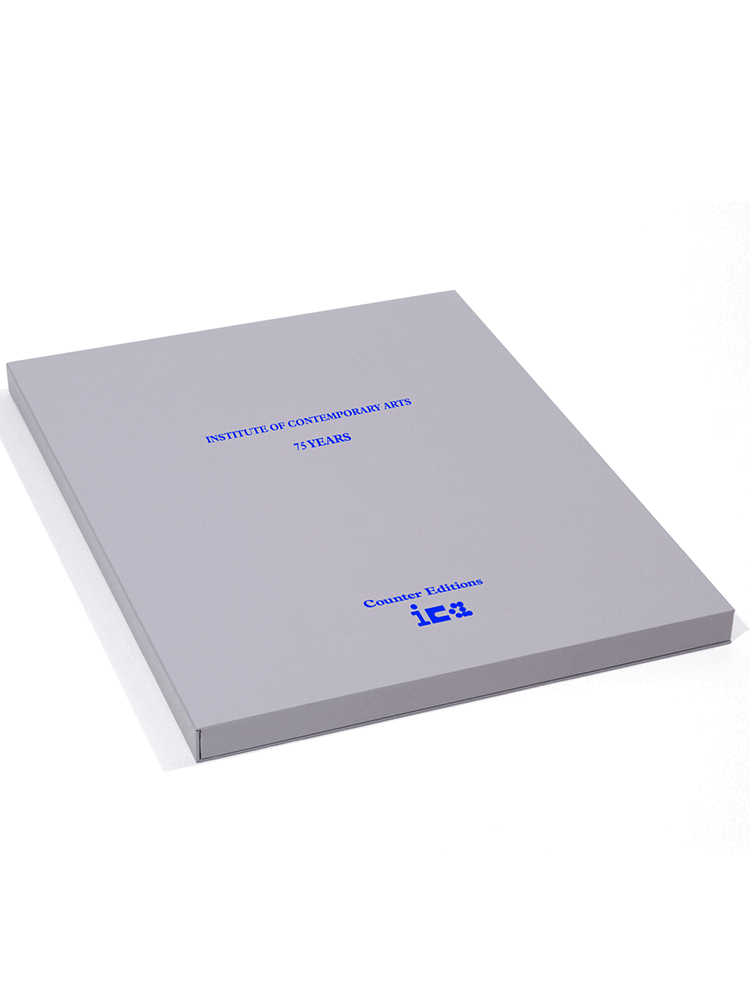 Counter Editions and the ICA have launched a special portfolio of prints by leading international artists, released to celebrate 75 years of the ICA. Available online only.
The eight prints will be available individually or as box sets. A third of the profits will go to the ICA's programme.
Featuring prints by:

Ann Craven
Antonia Showering
Billy Childish
Chris Ofili
Hannah Quinlan and Rosie Hastings
Lisa Brice
Mandy El-Sayegh
Peter Doig
The portfolio box sets is available to purchase through
Counter Editions website
and the prints will also be available to buy individually from the following dates.
Wednesday 27 Sep, 2pm BST
Ann Craven, Lisa Brice, Mandy El-Sayegh, Peter Doig
Thursday 28 Sep, 2pm BST
Antonia Showering, Billy Childish, Chris Ofili, Hannah Quinlan and Rosie Hastings
Purchase the Editions