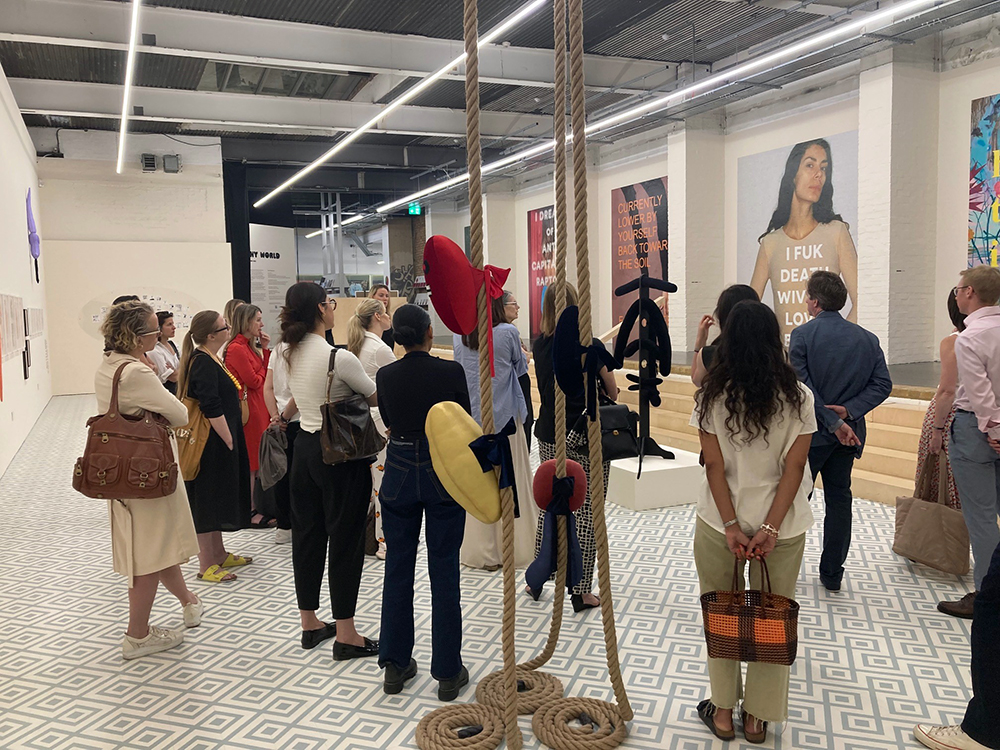 The invaluable support of our Patrons enables the ICA to champion emerging and ground-breaking artists through our multidisciplinary programme.
In recognition of their generosity, Patrons are invited to enjoy exclusive events throughout the year, including private views, curator-led tours, exhibition opening dinners and our annual Frieze Week events.
The ICA is a registered UK charity.
Director's Circle
Our Director's Circle is by-invitation only. It is a group made up of like-minded philanthropists, with a long-term commitment to supporting the ICA's mission and vision.

Gold Patron
In addition to the benefits received as a Silver Patron, Gold Patrons will:
• Receive invitations for you and four guests to our annual Frieze week opening event
• Enjoy a close relationship with the Curatorial team and Director
• Be invited to private curator-led tours with the curatorial team
• Receive invitations to quarterly Salons with the ICA Board and Director
Become a Gold Patron


Silver Patron
In addition to the benefits received as Patrons and Bronze Patrons, Silver Patrons will:
• Be invited to all exhibition events, including opening night events
• Receive invitations to curated International Trips (Additional Costs)
• Receive invitations for you and two guests to our annual Frieze week opening event
Become a Silver Patron


Bronze Patron
In addition to the benefits received as Patrons, Bronze Patrons will:
• Be invited to all Exhibition Private Views
• Be invited to special out-of-hours events related to the programme
• Receive invitations to monthly events, such as reciprocal tours of other institutions
• Receive VIP Passes to Art Fairs throughout the year
• Receive an invitation for you and one guest to the annual Frieze week opening event
• Invitations to special dinners, for example, our 75th Anniversary Dinner hosted by our Board
Patron
As an ICA Patron you will receive:
• Invitations to special events, including Private Views
ICA Membership, which includes:

• Free tickets to film screenings and exhibitions
• Invitation to annual Members Event
• Discounts at our restaurant and cafe-bar (10%)
• Discounts at our Bookstore (10%)
• Discounts on ICA Artists' Editions (10%) and pre-sale access (except on the 75th Anniversary Editions)