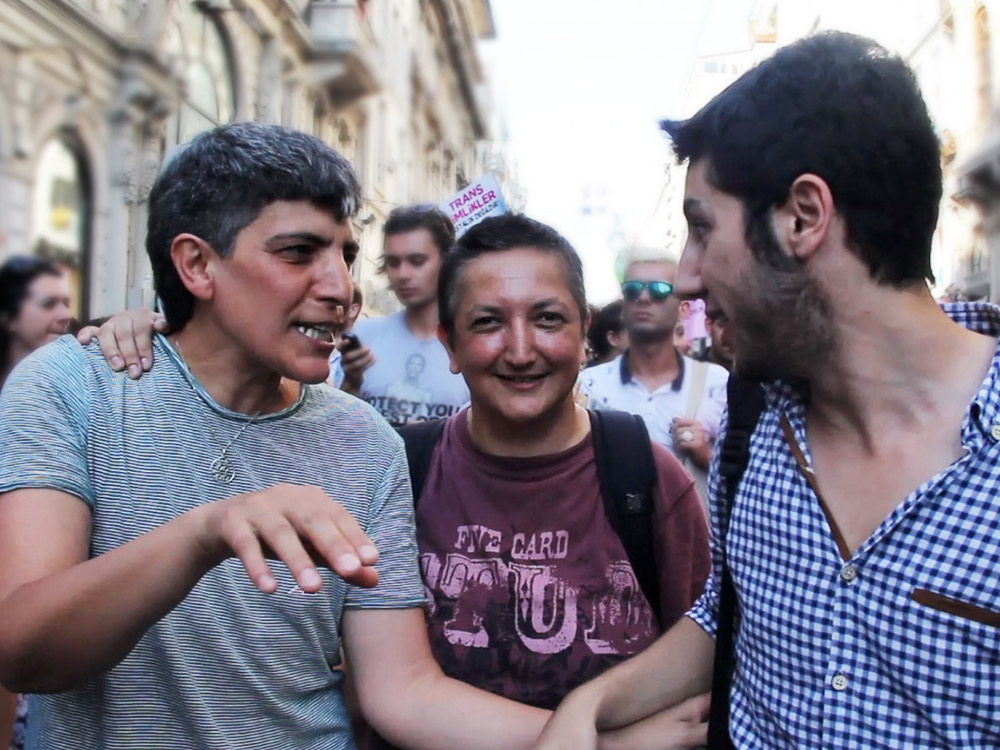 The LUBUNYA Dispatches Team presents transfeminist films from Turkey. Cis-feminism kills; trans feminism makes you live!
Programme
The Neighbour
, dir. Cedoy, Turkey 2021, 20 min
Bulut moves to a new flat but is on the hook with the landlord.
The Neighbour
is a Yesilcam-style (aka 'Turkish Hollywood') graduation film examining the everlasting housing problems of lubunyas in Istanbul with transfeminist twists.
Voltrans
, dir. Ulaş Dutlu & Özge Özgüner, Turkey 2014, 60 min., Turkish with English subtitles
Voltrans is the first feminist transmen initiative in Turkey, gathering their forces to fight back against the cisheteropatriarchal society and the hegemonic binary gender system. A community-determined self-archivization and documentation project exploring transfeminist roots of LGBTI+ and feminist organizing in Turkey.
The screening will be followed by a panel discussion with Mijke van der Drift and Kübra Uzun on their transfeminist, lubunya feminist lives and practices moderated by Lalu Özban.
Screening: 6 - 7:30pm
Panel: 7:30pm