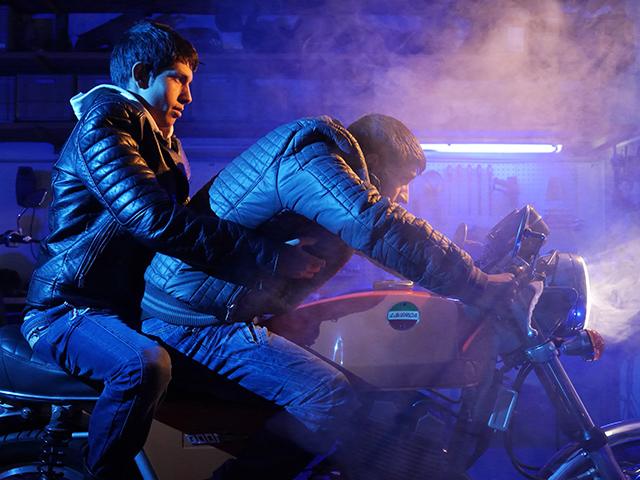 Set amid the shady, twilit underworld of a Viennese pick-up bar, Patric Chiha's third long-form work tracks the complex everyday lives of a group of young Roma men who support themselves and their families back in Bulgaria by selling their bodies to other men. Ambition and imagination blends with routine and work in the ongoing, endless night of the Café Rudiger and its denizens, with Chiha blending documentary and fiction filmmaking as he investigates the bonds and tensions between ethnicities and expressions of sexualities. Chiha's ongoing exploration of the moving (sexual) body as an empowering, political tool continues with
If It Were Love
(2020), also screening in Cinema 3.
Currently not available
07:00 pm
Tue, 19 Jan 2021
Cinema 3
This film is only available for ICA Members. Get free access to Cinema 3.
Join today
.
The film is only available to audiences in the UK. Please do not book if outside the UK, as you will not be able to access the film.
Brothers of the Night is available to stream for seven days from 19 January, 7pm