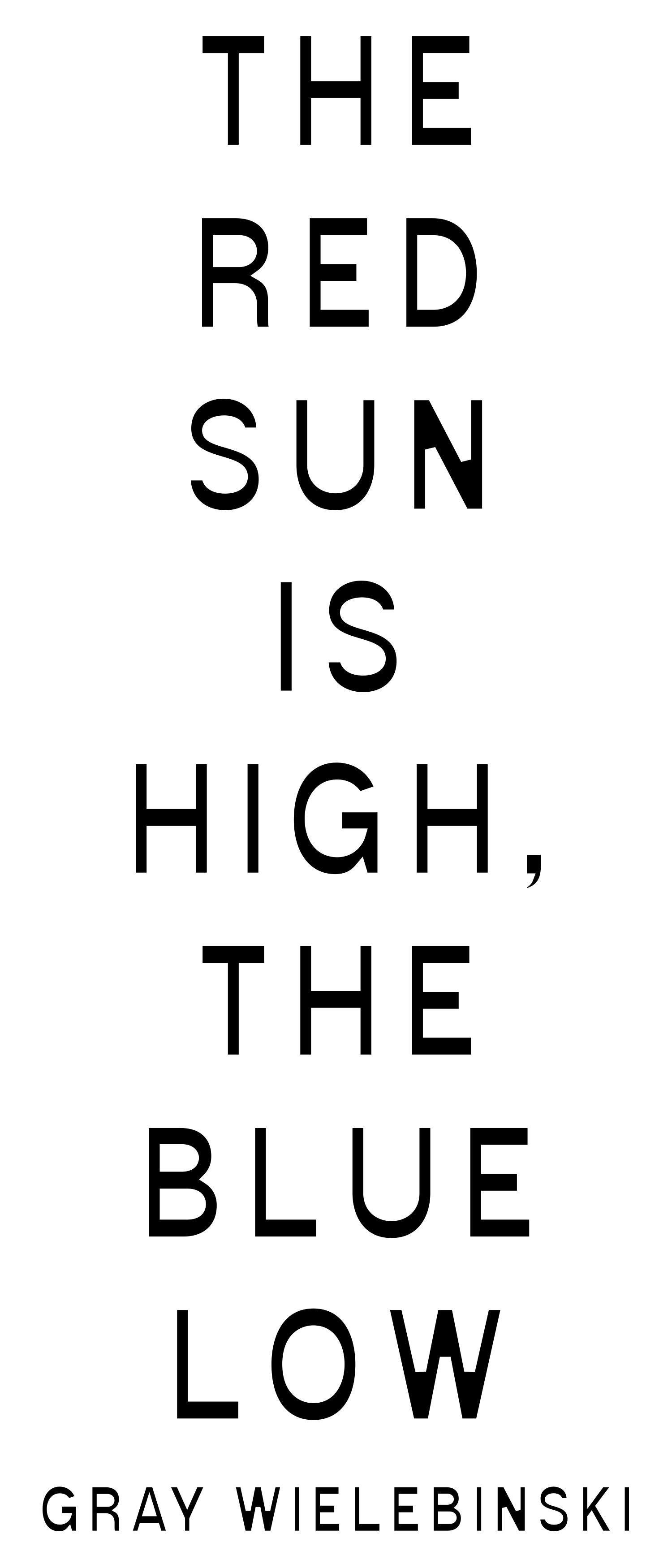 Gallery Map
The Red Sun is High, the Blue Low
is the first solo institutional exhibition by London-based artist Gray Wielebinski (b. 1991, Dallas, USA). With references spanning sci-fi, Cold War legacies and games, the exhibition transforms the ICA's lower galleries into an investigation of constructed worlds within worlds. In doing so, Wielebinski responds to our neighbours on The Mall: Buckingham Palace, St. James' Park, and the Admiralty Citadel. The exhibition's title,
The Red Sun is High, the Blue Low
, is taken from a 1978 essay by science fiction writer and critic Samuel R. Delany. Delany uses the sentence as an example of the revisionary process of reading science fiction, in which 'each new word revises the complex picture we had a moment before'.
This exhibition invites you to engage in a similar process of vision and revision: the frieze of suns along the concourse are one sun setting over time as well as multiple suns setting simultaneously. The sound invading the space may be the buzz of summer cicadas as much as the wail of an emergency alert. The red furniture (please sit) and the dark bunker (enter via the door in the back corner) shift our physical or social comfort. While the peephole (peek) and control buttons (press) make claims on our agency and social impact. As with all Wielebinski's work, the balance between public and private is always at stake. And presiding over everything, the scoreboard tracks our game: counting down the threat – or promise – of something imminent: atomic, environmental, political, or a new dawn.

The installation can be viewed as a processing of terminal capitalism and the omnipresence of a collective low-grade anxiety. In the wake of a pandemic that forced the tilling of our social ground, exposing our governing systems and conventions to scrutiny they could not withstand, this exhibition imagines how we might position our individual and public selves anew. And with it comes an unexpected playfulness and optimism, the ineffable condition of living in a time in which apocalyptic precarity feels realistic and maybe also revelatory. 

The Sun
The exhibition space is flanked by a row of windows and a row of suns. Neither series is fit for purpose. The windows are coated in a painterly applied whitewash, the type recommended to Londoners in the mid-50s in a brochure titled
Advising the Householder on Protection Against Nuclear Attack
. The monumental suns reference the lurid backdrops of Rainer Werner Fassbinder's final film
Querelle
(1978), along with its tagline, 'a surreal world of passion and sexuality'. The light is acutely artificial, airbrushed on shiny vinyl, to create a contrived backdrop evocative of the passage of late-summer sun, the glow of an atomic blast, or the remote reality of another as yet imagined future. Considered alongside the concentric circle paintings,
The End #1-5
, hanging nearby (equally suggestive of targets, sun bursts and, notably, Looney Tunes credits) the sun panels have the instability of a Wile E. Coyote false train tunnel, with its repetitive and absurd cartoon violence. Here, the sense of looming danger is pervasive, protection ineffectual. Yet the end never comes.
The Game
A large electronic basketball scoreboard,
Record of a Living Being
, presides over the space, signalling to exhibition visitors our unknown role in some mysterious and unwinnable game. Its timer perpetually counts down. Sports hall lines map out the gallery as the arena of play, their bearing on scoring or penalties as unknowable as the actions dictating the changing numbers affiliated with 'HOME' and 'VISITOR'. The gallery is otherwise dominated by a circular seating pit,
The Sum Total of the Things They Aren't Telling Us
. Part 1970s conversation pit, part war room, it likewise requires our physical participation using the out-of-place vernacular of a waning American empire. Prescribed behaviours, bomb threat, imperial decline are all subtext here, and a result of Wielebinski's inquisitive mining of various social and historical circumstances related to our site on the Mall: the Admiralty Citadel, a bomb-proof bunker and former command and operations centre in WWII; Buckingham Palace, the physical embodiment of monarchical power; and St. James' Park where once a leper hospital yielded space to Henry VIII's hunting lodge. Conversely, play, comfort and togetherness are just as present in the work. 'Worlds within worlds' here can mean our chosen communities, our teams and confidants, or the shadow world where men in small rooms determine the rules of play.
The Bunker
A steel sculpture titled
Two-Way Mirror
acts as a door onto a secondary room at the back of the gallery. Where the main space is bright and filled with the buzzing of cicadas, this is dark and muffled. Sound panels line the walls and small lights fashioned out of steel lockboxes – the type that swarmed our cities when economic conditions gave rise to subletting culture – glow blue, their original purpose seemingly obsolete here. On the wall, a digital display offers only two buttons, red and blue. Whether an absurdist bunker or control room, the darkness and quiet affects our physical comprehension of our environment, in turn reorienting our relationship to our behaviour. We are presented with options here: make a seemingly arbitrary choice to press one of the buttons or look through the letterbox sized slot in the wall. This peephole corresponds to the site-specific sculpture,
Mise en abyme
, which is visible from the main gallery as a large telescoping depression into the wall. Thus, from outside, the artifice of secrecy is plain: we know we are being watched. The Bunker stages a play at espionage, taps into the compulsion that drives billionaire preppers and apocalypse fantasists, and speaks to promises of safe harbour at threat of cultural or physical attack. In its privacy, surveillance, and exclusivity, the bunker also speaks the language of illicit spaces – another kind of world within a world – where separating oneself leads towards community formation rather than isolation.
Biography
Gray Wielebinski (b. 1991 Dallas, TX, USA) received a BA from Pomona College, Claremont CA, USA in 2014 before completing an MFA from the Slade School of Fine Art, London, UK in 2018. Recent exhibitions include: group shows at Gio Marconi in Milan (artist co-curated) (2023); Francois Ghebaly, Los Angeles, CA (2023); Goldsmiths Centre for Contemporary Art, London, UK (2022); Bold Tendencies, London, UK (2022); and V.O Curations, London, UK (2021). Recent solo exhibitions include: Selfridges Orchard Street windows (Sep 2023); Anat Ebgi in LA (October 2023; Love and Theft, 12.26 Gallery in Los Angeles, CA (2023); Oil and Water, Hales Gallery in London (2021); and Two Snakes, 12.26 Gallery in Dallas, Texas (2020). Recent residencies include V.O Curations, City and Guilds in London in 2021 and 2019 respectively and at the Academy of Visual Arts in Hong Kong in 2018. His first book
100 Baseball Cards
was published with Baron Books in 2022. Wielebinski's work is in the collections of Los Angeles County Museum of Art, CA, USA and San Francisco Museum of Modern Art Library & Archives, CA, USA.  Artist book publication
The Red Sun is High, the Blue Low
with the ICA, London 2023 available at the
ICA Bookshop
.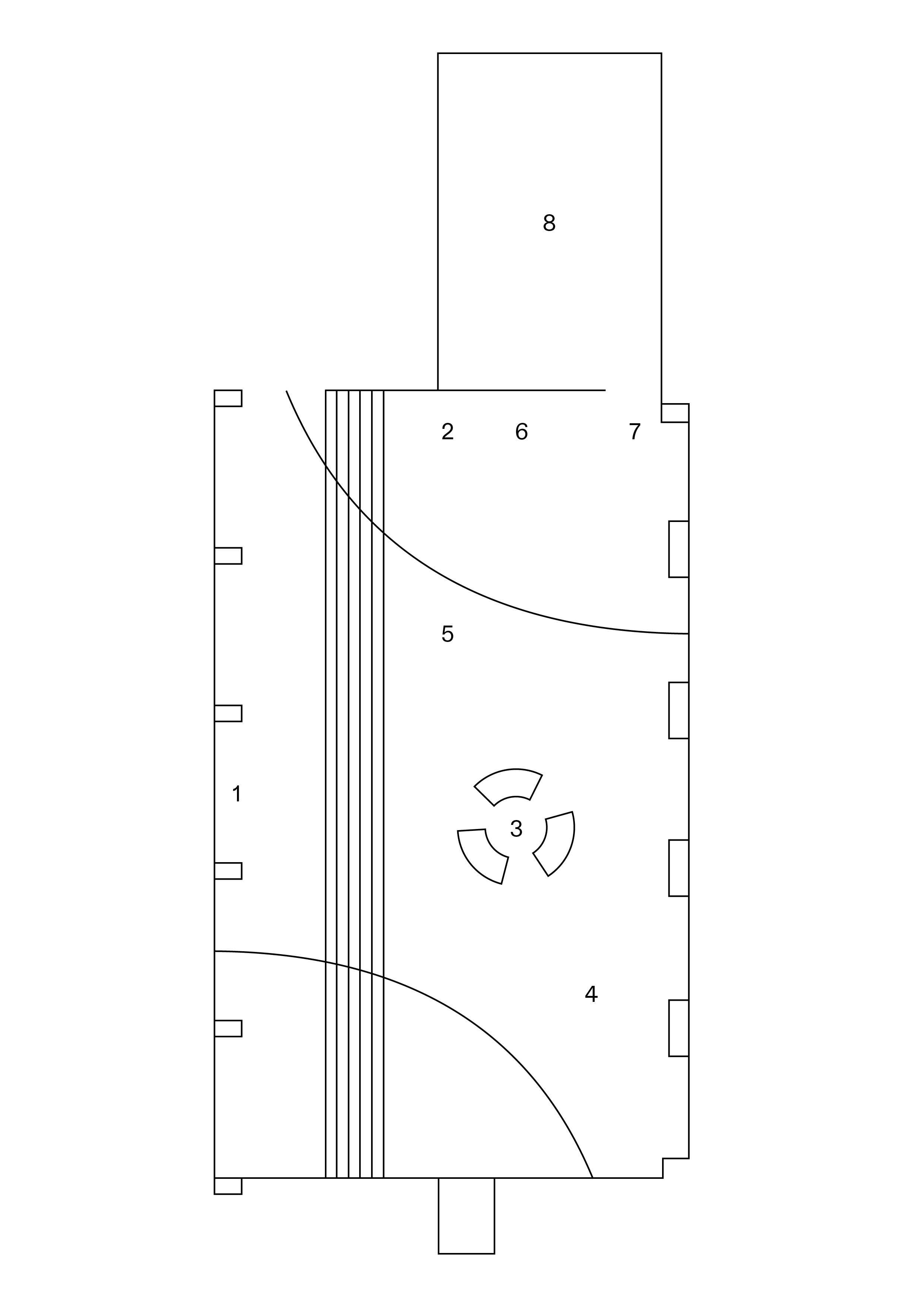 Artworks
1
The Red Sun is High, 2023, multimedia installation with six renderings on vinyl of film stills from Querelle, dir. Rainer Werner Fassbinder, 1982; vinyl tape on floor; emulsion paint on windows; four-channel audio; overall dimensions variable.

2
Record of a Living Being, 2023, aluminium, LED screens, 120 x 192 x 7 cm.

3
The Sum Total of the Things They Aren't Telling Us, 2023, MDF, foam, fabric, paint, 90 x 396.6 x 396.6 cm.

4
The End #1-5, 2023, five paintings, acrylic on canvas with aluminium frames, 91.4 x 61 cm each.

5
Stigma, 2023, bronze, 7 x 34.5 x 34.5 cm.

6
Mise en abyme, 2023, MDF and emulsion paint, 160 x 200 x 139 cm.

7
Two-Way Mirror, 2023, bright steel, 198.1 x 106.7 x 2.5 cm.

8
The Bunker, 2023, installation with sound panels, LED lights, zinc alloy lockboxes, interactive digital control panel, dimensions variable.