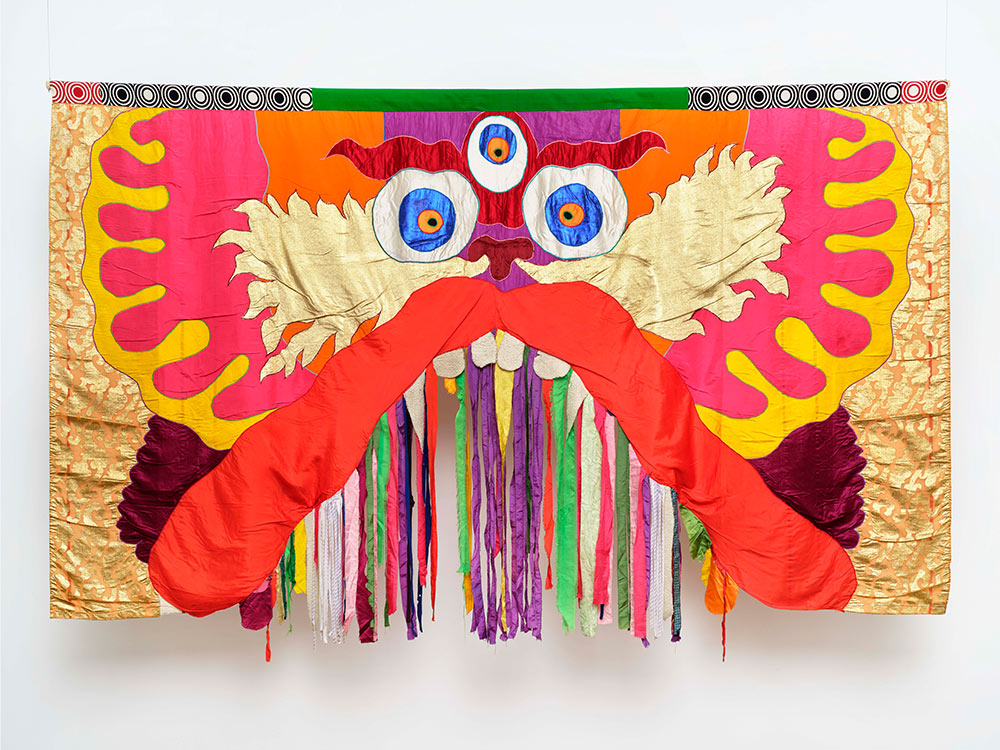 Here and Now displays over 30 artworks and archival material of Swedish artist, designer and educator Moki Cherry (1943 – 2009) including works that have never been shown in the UK. The exhibition celebrates her exploration of where art and life meet, her collaborative and interdisciplinary practice, and her inventive resolve in the face of gendered challenges working both as an artist and mother – issues which remain pertinent to artists and audiences today.
Trained as a fashion designer, Moki was already embedded in the Stockholm cultural scene when she met the jazz musician Don Cherry in 1963. It begun their 20-year relationship and artistic collaboration which was formalised in 1967 as 'Movement Incorporated', later renamed 'Organic Music'. A skilled pattern cutter, Moki created tapestries and costumes for their performances for which she is perhaps best known. Foregrounding Moki's assertion of herself as an artist in her own right, the exhibition also features often overlooked aspects of her work such as a 16mm film she shot of her first solo exhibition in 1973 as well as sculpture, painting and writing which she practiced up into the 2000s.
Throughout her life, Moki sought to use her creativity to communicate with and inspire others. The exhibition's accompanying event programme will provide a platform for contemporary practitioners to respond to the significant themes in Moki's work, from music, experimentation, collaboration, audience engagement to teaching and working as a mother.