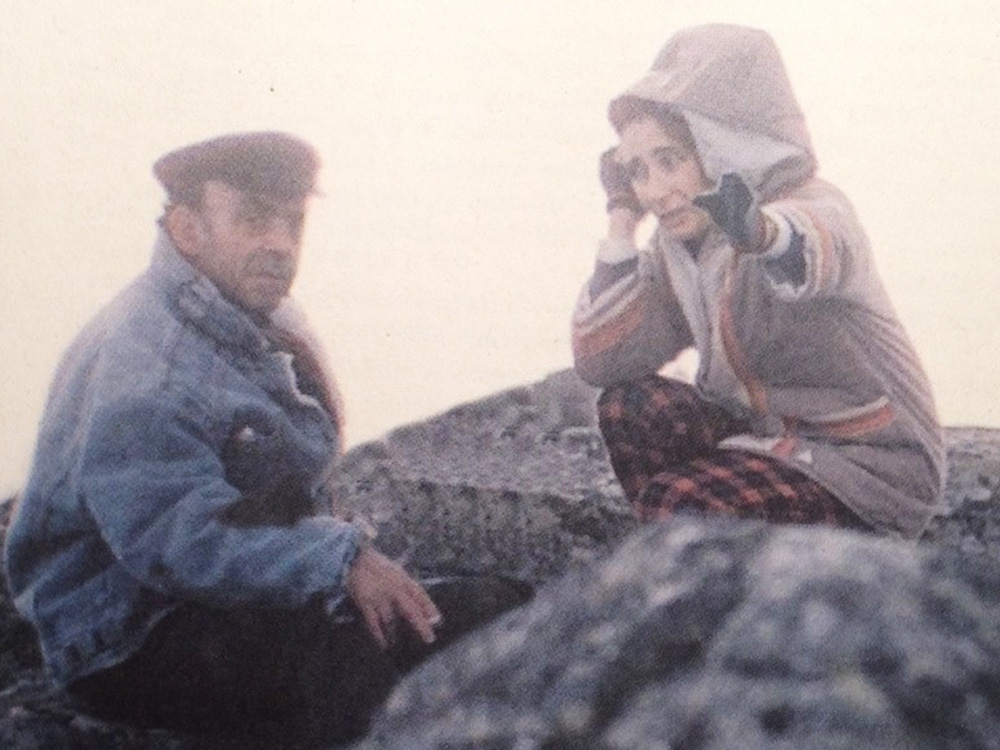 António Reis and Margarida Cordeiro together created one of the most influential bodies of work in the history of Portuguese cinema. Made between 1963 and 1989, their films deal with rural communities, rituals and landscapes, blending reality, fiction, ethnography and poetry into a singular survey of the north-eastern Portuguese region of Trás-os-Montes. Into Their Labours offers a survey of their exceptional work, from Reis's earliest shorts to the pair's final feature – including films screening for the first time in the UK, presented in new digitised copies from Cinemateca Portuguesa – Museu do Cinema.
Reis and Cordeiro developed their cinematic vision alongside their regular jobs: Cordeiro as a psychiatrist, Reis as a poet, art critic and film lecturer. Their broad set of interests allowed them to craft a catalogue of work best understood through instruments often regarded as alien to the art of cinema: sociology, music, painting, anthropology, physics, even architecture.

The duo's work acknowledges the intimate connections between the elements and human life, drawing parallels between soil erosion and the destruction of plant species with the disappearance of regional populations. The pair initially intended to document and record different aspects of the rural Trás-os-Montes region, but their films' originality ultimately lies in their radical transfiguration of reality – their use of different arts and disciplines, bringing together ancient folktales and scientific treatises.

Made during years of political turmoil and rapid sociocultural change, Reis and Cordeiro's films now function as living archives. By observing rural communities, studying their history and acknowledging both their dignity and their singularity, Reis and Cordeiro developed a uniquely non-naturalistic way of depicting the world around them.

The screenings in this season are accompanied by a series of related special events, including a music performance,
a study-day
and a reading group, taking place at the ICA and Birkbeck, University of London.