20 – 28 April 2018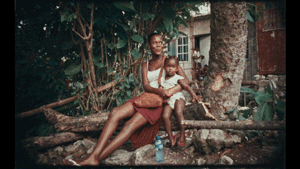 Frames of Representation (FoR) embraces the possibilities offered by the cinema of the real, showcasing films that approach complex material contexts through innovative forms of storytelling. Returning for its third edition, this year's festival explores the multifaceted concept of Landscape, following Working in 2017 and New Periphery in 2016. Calling for a new way of understanding the world and our place in it, Landscape discusses paths to ecologically sustainable and socially equitable communities.
Through a series of screenings and related discussion forums,
#FoR18
aims to facilitate conversation around how filmmakers, thinkers and activists are currently  addressing the interconnected frames of art, society and the environment. As in past years, the festival engages with the creative tension between fiction and non-fiction, reality and imagination, aiming to create a space where cinema and art become dynamic forces for change.
The films navigate places marked by political borders, trace rapidly changing environments and imagine new geographies of sound, affect and aesthetics. Investigating landscape from different angles, they imagine it as a matrix where various social issues, constructs and positionalities are illustrated, made tangible and experienced in—and through—the physical environment. Landscape emerges as a complex space that connects each individual to the other, where geographical borders can function as an entry point to a rich sense of inclusiveness, rather than structures of demarcation and exclusion.
The festival aims to support and generate dialogue around emerging practices in cinema. The nine-day programme profiles twelve full-length features, six shorts and nine supporting activities that take form as workshops, seminars, lectures, a symposium and a night with Radio Atlas. These activities respond to the films in order to provoke reflection on the ethical and political implications of representation through distinctive cinematic languages and emerging new voices.
Join the conversation on social media with the hashtag
#FoR18
.

Friday 20 April 2018
Friday 20 April 2018
A film-poem to Jamaica, conjuring up the island in a polyphony of voices, textures and tales.
Saturday 21 April 2018
Filmmakers from Portugal's influential TERRATREME collective discuss their vision for independent film production, as well as the new possibilities and challenges facing filmmakers today.
Saturday 21 April 2018
A warm-hearted picaresque following a man travelling to Cape Verde in search of his father.
Sunday 22 April 2018
Sunday 22 April 2018
Tracing the tensions and possibilities of building a community in a remote and rapidly changing environment.
Sunday 22 April 2018
Explores the significance of the human while evoking the interconnectedness of relationships and resources in an extreme environment.
Sunday 22 April 2018
Shot over eight years by 62 cinematographers in 70 countries, this essay-film interweaves moments of playful superficiality with insightful commentary and formal lyricism, challenging us to reconsider the significance of life, the universe and film today.
Monday 23 April 2018
Monday 23 April 2018
A programme of three short films followed by a Q&A with the filmmakers.
Tuesday 24 April 2018
Compiling diverse fragments of actual CCTV footage, Chinese artist Xu Bing constructs an unsettling fictional narrative that questions how the spaces in which we live and come to know ourselves are framed, increasingly, by the gaze of others.
Tuesday 24 April 2018
Wednesday 25 April 2018
What tools does cinema offer for exploring the complex relationships between data collection, surveillance and storytelling?
Wednesday 25 April 2018
An associative, non-linear story of a breakaway ex-Soviet state in which the borders between past and present remain unsettled.
Thursday 26 April 2018
A space to explore such topics as the intertwinement of methodology and ethics, the significance of 'landscape' today and the filmmaker's responsibility towards it.
Thursday 26 April 2018
An immersion in the intense world of the Russian military training apparatus, observing the changes that take place in young soldiers as they prepare for violent conflict.
Thursday 26 April 2018
A deft weave of cosmology with astute political commentary, this film explores the ethics of how we remember the stories, places and voices which have disappeared.
Friday 27 April 2018
A discussion about the process of making a film about memory, and how the urgency and immediacy of the present might emerge through a focus on unheard fragments of the past.
Friday 27 April 2018
A presentation of two subtitled audio works in which women travel in their imaginations - returning to landscapes from their past or escaping into audio adventures.
Friday 27 April 2018
A reflection on the complex interplay of the personal and political in a Buenos Aires neighbourhood.
Saturday 28 April 2018
An exploration of how particular landscapes and their inhabitants resist reductive perspectives through different forms of artistic imagination.
Saturday 28 April 2018
A programme of three short films with the directors in attendance.
Saturday 28 April 2018
An immersive and visceral engagement with violence of different kinds: the violence of loss, of family dispute, and ultimately, of history.