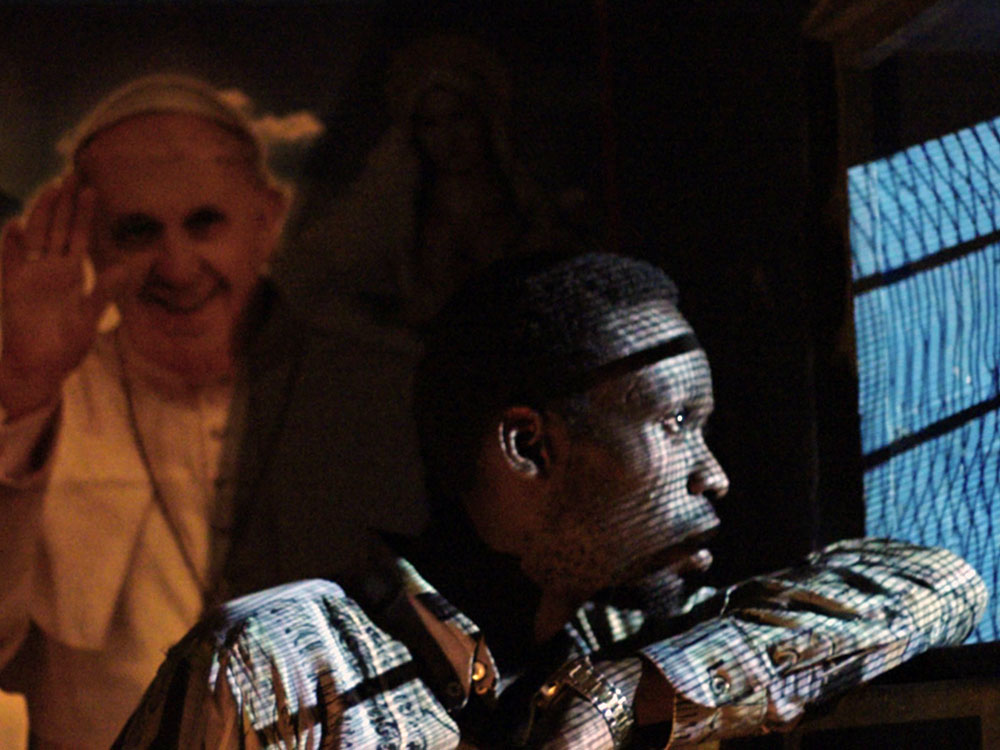 A selection of shorts pulling back from the individual and intimate to explore shared experience and collective memory of people en masse. Whilst some, such as Iyabo Kwayana's Practice taking in the aesthetic frenzy of martial arts training, find beauty in collective movement, in others the landscape is defined by the absence of people, lost to migration and genocide, such as Samuel Ishimwe's hybrid documentary Imfura. 93 min
Programme:
Adrian Paci, Interregnum, Albania, 17 min
Iyabo Kwayana, Practice, US/China, 10 min
Leonhard Müllner / Robin Klengel, Operation Jane Walk, Austria, 16 min
Samuel Ishimwe, Imfura, Rwanda, 36 min
Boris Labbé, The Fall, France, 14 min
Please note, this programme includes animated scenes of torture, death and religiously motivated violence.