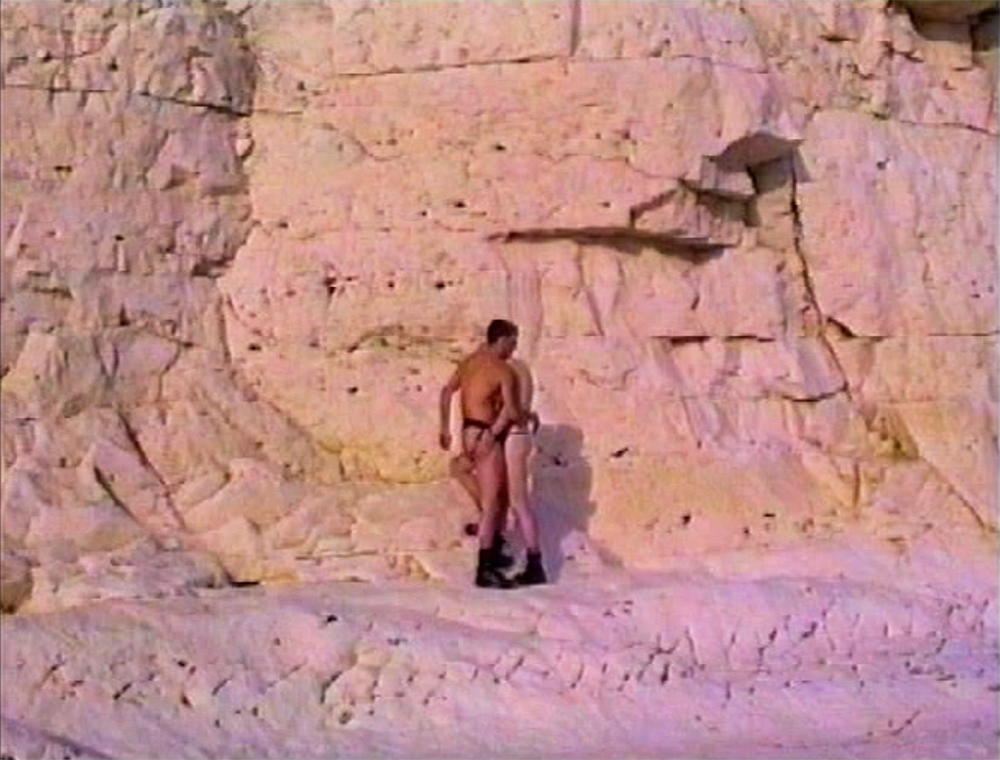 The camera serves as a primary source of visual information. Moving image offers new ways to see sickness as a communal experience that confounds a medical gaze focused exclusively on the construction of 'hot spots' and 'superspreaders'.

Join us for a screening of Del LaGrace Volcano's 1997 film Pansexual Public Porn and an interview from Marc Thompson youtube series The Undetectables, which document queer life in the time of HIV/AIDS. By juxtaposing two vastly different approaches – one of underground desire and another of advocacy and 'raising awareness' – we want to underscore how and to what end discourses about illness are mobilised in the public arena. Pansexual Public Porn sees Volcano and their friend Hans 'include [themselves] in the pursuit of pleasure as well as in the means of production', two self-described 'tranny boys' cruising the Heath one summer. The dialogue between Thompson and young gay man Sadiq Ali captures both men exploring living with HIV across a generational divide. Thompson's interview similarly resists the puritanical self-regulatory practices required to be a 'good' sick person. 'I go out, I party, I have fun.'
Sick doesn't just mean those who are ill. Sick also means abnormal, perverted, unnatural. Volcano and Thompson's films show how people with already-pathologised bodies and practices – trans, Black, sexually 'perverted' – negotiate pleasure, sex, shame and selfhood beyond the yardstick of what institutional medicine or normative society deems 'healthy'.


The screening will be accompanied by a short interview with both contributors.