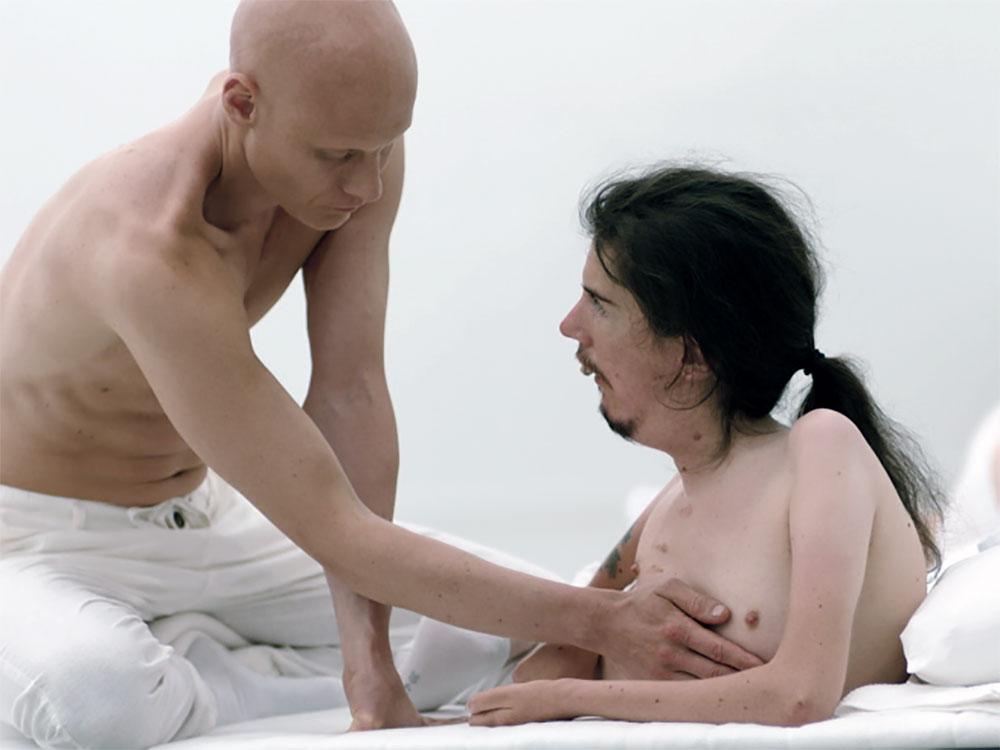 This open debate accompanies the key national premieres of Touch Me Not, Adina Pintilie's hybrid of fiction and reality, which traces the emotional journeys of Laura, Tómas and Christian to ask how we can find intimacy and love without losing ourselves. This debate provides space for an active and in-depth conversation between the film's protagonists – who are themselves outspoken activists – and the audience.

The conversation will range across the sensitive and urgent human rights topics the film tackles: personal boundaries, intimacy and disability, gender fluidity, non-normative beauty and bodies, and personal freedom. This discussion takes the self-reflective process Touch Me Not triggers beyond the cinema space and into the forum of public debate.
01:15 pm
Wed, 24 Oct 2018
Cinema 2
On 23 October, the screening of
Touch Me Not
is followed by a Q&A with director Adina Pintilie.
Touch Me Not
screens in the ICA Cinema from 19 October.