12 April – 20 April 2019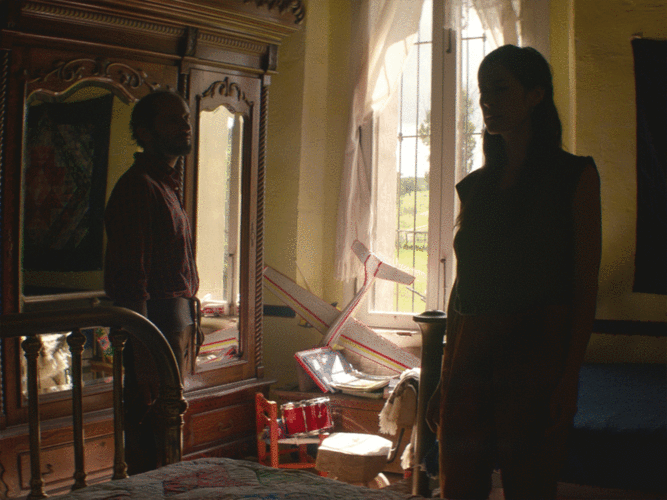 FRAMES of REPRESENTATION, now in its fourth edition, continues to be a showcase for the cinema of the real, investigating the political and aesthetic approaches at its core. The programme includes a broad and unclassifiable range of works which blur the boundaries between documentary and fiction. Over nine days, FRAMES of REPRESENTATION presents the UK premieres of twelve full-length features and six shorts, as well as an all-day symposium, a live performance, and a range of workshops, seminars and talks.
Reflecting the festival's founding principles, this year's programme is centred around the concept of Deframing, which embraces cultural complexity, resists dominant narratives, and emphasises decategorisation.
FRAMES of REPRESENTATION reflects on cinema's potential to articulate connectivity not only in terms of aesthetics, but also at the level of politics. Our line-up explores the capacity of the moving image to unsettle hegemonic, neoliberal forms of separation and division, and its ability to forge connections across borders. In this year's diverse roster of films and events, we spotlight local experiences which form part of a global conversation around race, gender, class and geography, in the hope of moving towards a redistribution of political and cultural agency.
This year's festival emphasises forms of filmmaking which aim to collectively discover and share knowledge outside the scope of dominant cinema. In conversation with a community of filmmakers, researchers, activists and audience members, the programme aims to present and nurture a growing plurality of voices.
Festival Pass: £135 for all 15 screenings (£100 concs.) / Multi-buy offer: 4 or more screenings: £12 each (£10 concs.) / Multi-buy offer: 9 or more screenings: £10 each (£8 concs.)

Please note that multi-buy offers do not include FoR seminars, workshops or other special events. To purchase a multi-buy offer or Festival Pass, please contact the ICA Box Office on 020 7930 3647 (Tuesday – Sunday, 12pm – 9pm).
Developed in close collaboration with Cineteca Madrid, Sundance Documentary Institute and Kingston University, PROGRESSIO is a full-day event bringing together industry professionals and two selected filmmakers for guidance, feedback and support for innovative moving image projects in their early stages of development.

The ICA will host two CHASE seminars for students and academics on 16 and 18 April with invited filmmakers and academics.
Programme
Friday 12 April, 8.30pm
Saturday 13 April, 2.15pm
Saturday 13 April, 4pm
Saturday 13 April, 6.20pm
Saturday 13 April, 8.30pm
Sunday 14 April, 2pm
Sunday 14 April, 3.45pm
Monday 15 April, 6:15pm
Monday 15 April, 8.15pm
Tuesday 16 April, 6pm
Tuesday 16 April, 7.30pm
Wednesday 17 April, 4.45pm
Wednesday 17 April, 6pm
Wednesday 17 April, 8.50pm
Thursday 18 April, 5pm
Thursday 18 April, 8.35pm
Friday 19 April, 5pm
Friday 19 April, 6.30pm
Friday 19 April, 8.30pm
Without dialogue, this hypnotic film follows two young artists as they navigate love and create work amid political and social tumult.
Saturday 20 April, 6pm
The UK premieres of three shorts by João Vladimiro, Khaled Abdulwahed and Yalda Afsah.
Saturday 20 April, 8.15pm